Is to guide you to overcome negative emotions, thoughts and behaviors; helping you to be more in control of your life.
Are experienced, compassionate professionals who will help you understand yourself better and make positive life choices.
Are successfully using their own unique strengths to grow through challenges and lead happier, healthier and more stable lives.
About Us
Your journey to recovery starts here.
Family Options Providers is a licensed behavioral health center, located in Beckley, WV. Our highly qualified therapists use evidence-based, client-centered therapy practices to assist you in making positive changes.
Empowering healing, hope and happiness since 1994
Substance Abuse Disorders
Child General Mental Health
Our Services
MAT Counseling
We provide counseling for participants in Medication Assisted Treatment (MAT) programs. As per state law, Medication Assisted Treatment must be accompanied by at least 4 hours of therapy per month. Through one-on-one therapy sessions, we discover and address the root causes of substance use disorder, replacing negative thoughts and habits with positive and healthy ones.
Live a substance free life, confident you won't feel the need to turn to harmful habits again.
Challenge yourself to change.
We'll cheer you on.
Recovery is not an easy journey, but with support and perseverance, you will succeed. We're rooting for you.

Recovery won't happen overnight.
Looking for Medication Assisted Treatment?
Get in touch with Lifeline Addiction Specialists, our sister company. 
Your local hope dealers at Lifeline Addiction Specialists offer you the lifeline you need to break free from addiction!
COUNSELING IN WEST VIRGINIA
Now accepting and treating adults and adolescents within the state of WV with counseling for:
Drug Addiction Counseling
Family Treatment Court Counseling
Serving over 1000 clients annually
Stop by our center;
It's more than just an office.
We're a friendly community where everyone is accepted. You'll meet caring professionals who truly believe in you and peers who have been there too. 
NEW!
Visit our Pineville Location
Making therapy more local
Testimonials
Our clients have been there, done that and got the T-shirt.

"I enjoy being a part of family options. They are friendly and knowledgeable and will work around my schedule. The counselor I have now is a good guy and actually comes to my home to do my counseling."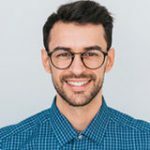 "They truly care about you and the rest of the public dealing with addiction. They are locally owned and managed by a family and they treat neighbors as family. They offer counseling and give the best gift possible- the ability to keep a family intact."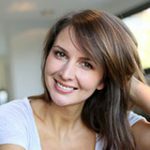 "A great recovery practice- they have turned me around, a complete 180 from where I was when I started. They are understanding, accepting, non-judgmental and very professional."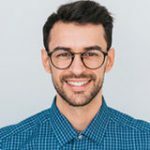 "Love the nurses and the doctors- very helpful and friendly"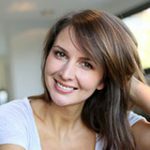 "Awesome people who want to help with growth as a person. The staff is absolutely the best."
You won't regret it.
Reach out today.

Beckley Location
Pineville Location
Summersville Locationn
Wheeling Location